Zento Sushi -
Group Menu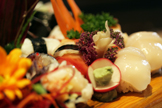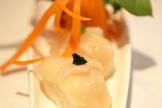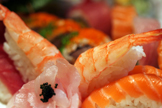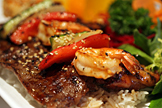 POLICY
Dear customers, our restaurant accepts group reservations for a maximum of 25 people. Given our limited space, we need to make sure everyone is present. All group bookings of 12 or more people will need to take a group menu which can be found in the group menu section. A deposit of $20 per person is also required to be eligible and will be refunded upon billing. However, no refunds will be made for absentees. If you agree to this policy, please call 514 692 0235 to make a reservation. We appreciate your understanding and cooperation.
Note: this policy only applies on Friday and Saturday.
Group Menu
Menu 1
(4 courses)40$
Entrée:
Wonton Soup or Miso Soup
Zento Salade
Shrimp Tempura
Choice of Dish:
General Tao Chicken
Chicken Teriyaki
Vermicelli Chicken
Chicken Pad Thai
Menu 2
(4 courses)45$
Entrée:
TomYum Soup or Miso Maritime with Seafood
Zento Salad
Imperial Rolls
Choice of Dish:
Beef Teriyaki
Beef's Nest
Beef Vermicelli
Salmon Teriyaki
Menu 3
(4 courses)50$
Entrée:
Tom Yum Soup or Wonton Soup
Zento Salad
Shrimp Tempura
Choice of Dish:
Flank of Beef
Shrimp or Seafood Teriyaki
Seafood Skewers
Chef's Creation Sushi
PLEASE NOTE: Menu prices online may not reflect current in-restaurant price changes.